Easy at Home Spa Ideas
natural, spa-at-home solutions to reduce stress, anxiety, and pain
...no pills needed!
Learning easy at home spa ideas to help you relax during the Coronavirus pandemic, might be some of the most important things you ever learn, providing a peace that money cannot buy - releasing stress, grief, pain, and anxiety.
Massage Therapy to Relax
Life is hard right now, but massage can help, and the benefits reach much further than just relaxation. Release of stress, trauma, grief, shock, self-doubt, or a much-needed time away from caring for children or a sick, elderly family member.
Although there are many massage therapy techniques offered in spas, salons, and private practices around the world, with the COVID-19 pandemic, relaxation must now be found in the comfort of home, to start the process of healing, release, and pain relief right where you are. 
Massage is a natural way to avoid popping pills all the time, and with foot, back, head, or neck massage tools, and some essential oils, savvy consumers are discovering how to relax the mind during the craziness of everyday life. 
With a few spa recipes, you can have a mini-spa at home.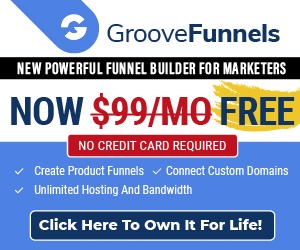 Easy at home spa ideas
Spa product recipes help us relax at home, and offer easy at home spa ideas for gift-giving too ....and they are easy to make.
Body scrubs can help soften skin, and make us feel prettier 
Body butters can add rich moisture to skin, and help our muscles relax
Bath bombs and bubble baths help us relax in the tub, while soaking and unwinding
Hand and Foot scrubs help relax tired hands and feet
Face masks and face scrubs provide softer, glowing skin
Essential oil recipes help relax the mind and body
Bath salts - help melt away tension and relax tight muscles
Scalp oil treatments help hair feel stronger and healthier
Hand Cream - homemade hand creams, with rich Shea butter, instantly relaxes tired, overworked hands
Massage music - sets the stage for relaxing and letting go
Foot spa - with massing rollers, bubbles, and warm water, a good foot spa helps ease tired, achy feet
Diffuse - diffusing essential oils helps create a spa-like setting for sure, and starts the processing of deep breathing and release of worry
Back massager - helps reduce back pain, release muscle tightness, and reduce tension in the back - a must-have for the at-home spa
Makeup Remover - an easy-to-make homemade makeup remover helps to remove the makeup (your preparation for the day) and starts the relaxation process
Lip Scrub - exfoliates and softens dry, chapped lips
Facial Mist - hydrates face throughout the day and refreshes facial skin before bed
Hair Mask - creates softer, shiner hair and makes hair stronger to reduces breakage
 Lip Balm - moisturizes lips after exfoliation, and anytime throughout the day
Eyelash / Eyebrow Nourishing Serum - helps add needed vitamins and minerals to help grow hair of lashes and brows
Essential Oils to help Relax at Home
Some of the most natural, healing products used in homes today are essential oils. 
They offer healing benefits that support our mind, body and spirit, allowing release.
Peppermint  - soothes stomach issues like nausea 
Bergamot  - helps skin conditions like eczema and acne
Lavender  - encourages relaxation
Eucalyptus - to loosen congestion in nasal passages and chest
Tea Tree - to help boost immune system
Rose - to reduce anxiety
Sandlewood - to calm nerves
Chamomile - used for mood support
Jasmine - helps depression
And these are only a few of the essential oil uses for spa-like benefits at home!
Diffuser Benefits for Relaxation
Diffuses are healthy for us because they release molecules into the air through a cool air mist, which allows us to breath clean air, and with added essential oils, really relax. 
By diffusing, the oil's properties enter our bodies by inhalation, providing healing benefits, and offering easy at home spa ideas using essential oils. 
Learning How to Relax at Home
You don't have to go to a fancy spa or use the most expensive spa products to relax. If fact, many essential oils, body butters, and scrub recipes are inexpensive to make and ingredients can be found in your own pantry, for easy at home spa ideas.

When chronic pain. worry, or tension is relieved it can be life-changing. You feel such peace as you finally relax, and realize it can be done at home.
Whether you want to learn easy at home spa ideas for yourself, or to help a family member or friend, learning how to create your own spa products will help release worry; helping you  spiritually, emotionally, mentally, and physically.